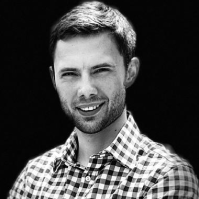 Richard is experienced Agile Practitioner with patience, persistence and reportedly some sense of humor. 
 He is the only ProKanban.org trainer and one of two Scrum.org trainers in Czech Republic. 
His mission is to ease out product development struggle and introduce to people the comfort of sustainable pace of work and delivery. He likes to put great emphasis on transparency and visualization, to make sure that everyone truly understands what's going on. 
Richard worked with project based and product based companies, co-located teams as well as globally dispersed teams, helped companies to start up their agile journeys as well as helped established agile teams to challenge their status quo. 
Richard is accredited Professional Scrum Trainer™ from Scrum.org, which guarantees quality of the training, consistency of highly-tuned materials and deep professional experience.He is also accredited Professional Kanban Trainer™ from ProKanban.org - unique inclusive Kanban learning community focused on forward progress. 
Last but not least, he is an active member of Large Scale Scrum community as a Candidate LeSS Trainer..
RICHARD'S UPCOMING CLASSES:
Professional Scrum Master (PSM) In Czech
5th-7th September 2022 
17:30-22:00 Europe/Prague Timezone
Powered by AZEXO Shopify page builder