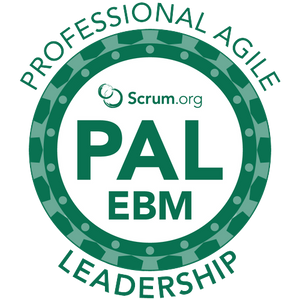 Ways to pay
Currency exchange and sales tax (or VAT, GST)
UK VAT only applies to orders from the UK, VAT does not apply outside the UK. VAT is removed for non-UK customers once the address is confirmed. Tax treatment for local sales tax or VAT or GST determination will be applied after the billing address is entered. If you disagree with the currency exchange or tax treatment, please try an alternative booking website also run by Orderly Disruption here or email info@orderlydisruption.com.
Invoicing
To request a manual invoice simply email info@orderlydisruption.com with the subject "manual invoice" -- payment would then be made via an electronic transfer, a Paypal transaction, or an over-the-phone card payment. 
Profile of the trainer
​
What John Coleman's Students Say
* When offered in-person, this course is generally delivered over two consecutive days. When offered as a Live Virtual Class, the course may be broken up into more, shorter days, sometimes consecutive, sometimes one week apart.
It's not just about Reviews & Ratings 
Reviews & ratings are limited by nature. John needs to understand if the learning made a real difference back in the office. So, John likes to checks in 12-18 months later. He sees a pattern of improvement and regularly gets pleasant vibes from successful agility inspired by ideas from the training. For example, see this experience report.
John's Scrum+Kanban Nexus+ case studies can be found at https://www.valueglide.com/blog/nexus-nexus-and-scrum.org-certifications. 
John is grateful to be part of Marshall Goldsmith's #payitforward campaign and, in so doing, offers free coaching/mentoring/co-training to a selection of potential agility chefs. Marshall Goldsmith taught John in Salt Lake City in February 2018. All of John's workshops #payitforward Marshall Goldsmith content, including Marshall's advice to John himself.
Clients
John's client list (directly or indirectly) includes Japanese Tobacco International, TUI, Lilbit, digital2DNA, Shell, BP, Barclaycard, Vocalink Mastercard, Centrica, the Musgrave Group, RR Donnelley, DELL, Nordic Aviation Services, 84.51, Intralinks, PaySafe, Vodafone, Ericsson, NASA, and Sky.
Free assessment readiness call(s) 
Assessment preparation tends not to be covered in the workshop. The workshop focuses on attendees getting ready to apply new skills back at work immediately after the workshop. There is an expectation that attendees will attend some free post-workshop Zoom calls and watch recordings of their own group (or previous groups) doing tough practice tests, sometimes including John Coleman's own practice tests which address the same learning outcomes, albeit from a different angle. John has an expectation that attendees will attend the calls, as assessment preparation does not scale on a 1:1 basis. Signing up for this workshop is effectively signing up to attend these calls.
Co-trainers
Sometimes, John Coleman will have a trusted co-trainer to give a helping hand, someone who is already qualified or who is building up experience.
Professional Agile Leadership - Evidence Based Management
Measuring Value to Enable Improvement and Agility
With markets and customer needs constantly changing, organizations need information and evidence that helps them adapt quickly to new challenges and opportunities so that they can deliver greater value and achieve true business agility. Yet often organizations that use Agile product development techniques use traditional management approaches, expecting leaders to set firm long-term goals and manage progress toward them with dashboards of static metrics.
That is why Scrum.org created the Evidence-Based Management™ (EBM) framework which is an Agile approach to help leaders guide their teams toward continuously improving customer outcomes, organizational capabilities, and business results. EBM focuses on customer value and intentional experimentation to systematically improve an organization's performance and achieve their strategic goals. 
Course Overview
In the Professional Agile Leadership™ – Evidence-Based Management (PAL-EBM) course, participants learn what EBM is and how to apply it through hands-on, activity-based learning. Through a series of exercises participants learn techniques that support a more agile mindset:
Use empiricism to set and achieve strategic goals, managing the unknown and complexity through experimentation and by adapting goals along the way
Create a cultural environment using clear goals, appropriate measures and trust to enable self-management and autonomy
Shift the conversation away from measuring progress purely through team performance metrics, toward a focus on customer-centricity and improving customer outcomes
Drive operational improvements by using four Key Value Areas (Unrealized Value, Current Value, Time to Market, and the Ability to Innovate) as lenses for evidence-based decision-making
Course Learning Objectives
Understand the essential aspects of goals and measures and how they influence behaviors and an organization's culture and values
Help organizations embrace empiricism as a leadership approach. Using experimentation to incrementally steer toward the organization's goals 
An appreciation for how goals and trust act together to enable autonomy, transparency, and value delivery
Correlate market leadership and sustainability to curiosity, adaptation, and empiricism
Understand how to use EBM and its KVAs to focus measurements on improving market value and operational capabilities
Who Should Attend
PAL-EBM is for professionals in leadership roles (including executives, managers, Scrum Masters, Product Owners, coaches, and consultants) who:
Are responsible for the success of their product delivery programs or Agile transformations and are seeking a means to measure and demonstrate that success
Are looking for a framework that identifies improvement areas that increase their business agility, including their time to pivot to meet new challenges and deliver customer value
Want to help their organization embrace empiricism and experimentation to find solutions for complex problems (where more is unknown than known or the situation changes rapidly)
Want to articulate goals and measures in a way that fosters self-management and empower their teams to understand the connection between their work and the value their organization is providing and customer is receiving
Want to be more effective in how they measure success by using Agile measures rather than traditional measurement models (including the use of velocity)
Attendees should have read the Evidence-Based Management Guide, have an understanding of Agile practices and a desire to move away from traditional, plan-driven ways of working and measurement models, however they do not need specific experience with Scrum. Our Professional Agile Leadership- Essentials course helps leaders understand how to best support their Agile teams and is ideal preparation for PAL-EBM, but is not a prerequisite. Our Professional Scrum Product Owner and Professional Scrum Product Owner - Advanced courses teach Product Owners how to deliver value and can be a great complement to the PAL-EBM course.
Professional Scrum Certification
All participants completing this course will receive a password to attempt the Professional Agile Leadership - Evidence Based Management (PAL-EBM) assessment. The industry-recognized PAL-EBM certification requires a minimum passing score of 85%. PAL-EBM class participants who attempt the PAL-EBM assessment within 14 days of receiving their free password and do not score at least 85% will be granted a 2nd attempt at no additional cost.
PMI PDU Credits
Students of Scrum.org courses are able to claim Project Management Institute (PMI) PDU credit: 7 PDUs after attending a one-day Professional Agile Leadership - Evidence-Based Management (PAL-EBM) course. Please note that PMI PDUs are earned for course attendance and not for passing a Scrum.org assessment. Students can claim PDUs under PMI's "Education courses provided by other third party providers" category. You can claim your PDUs online at https://ccrs.pmi.org.  Find instructions here.
Terms & conditions
If Live Virtual
Each segment is 60-75 mins long with 15-30 min breaks.
No recording of the workshop to improve openness. The workshop size is limited to 20 attendees.
Workshop attendees will use Zoom/Teams, Mural, Miro, and John's physical flipcharts.
If live virtual, rules to follow:
cameras on
mics on - let's avoid delayed interventions
be on time for every segment
no meetings/phone-calls/emails during the active segments
be self-aware and conscious of the needs of others to have their say
no hijacking of the agenda; there is time after the official end of each session for additional questions.
If in-person
Classes are usually small, and even if not, John Coleman uses techniques that make a large class run very well, to a limit. John Coleman does not train class sizes over his operational limit so attendees can rightly get the full benefit of his classes.
If you have specific requirements, e.g., you require a free place for an assistant, you require wheelchair accessible venue/room set-up etc., please let John Coleman know in advance via john@orderlydisruption.com.
The delivery content is a combination of slides, flip charts, and exercises. The focus is more on flip charts and exercises. The approach is a combination of experiential training and Training From The Back of The Room, regardless of the training course, while sticking to the Scrum.org learning objectives. 
Some topics could be completely outside the scope of the training class. To that end, some topics may need to be "parked".  Best efforts are made to address "parked" topics during the workshop and/or subsequent video conference calls.
Location
The location is not 100% confirmed, it is an approximate location. The location cannot be finally booked until final numbers are known.
Let's err on the side of caution to cover all eventualities. Please only book travel one week in advance and use low-commitment accommodation bookings that allow cancellation 24 hours in advance without charges. Most accommodation booking websites allow 24-hour cancellation in advance, please select that option. Please book travel at the last responsible moment (one week to go, confirming with John Coleman at john@orderlydisruption.com). For example, for flights, consider using low-cost booking services such as Skyscanner or Kayak. 
Payment, fees & cancellation
Payment in advance is required; there are no exceptions. For example, all documentation requirements for invoice payment by the training date must be declared at the outset. 
No responsibility is taken for costs resulting from cancellation/postponement.
Normally a minimum quorum is recommended for this class to proceed, but we always proceed once people book. We find ways to make it work well.
It's highly unusual for courses to get canceled. Some classes require a minimum number of attendees. No responsibility is taken for costs resulting from cancellation/postponement.
You may cancel up to the specified online ticketing deadline, and if so, depending on the payment engine/approach, the refund could have deductions for bank transfer fees.
You may postpone your ticket with a minimum of three business days' notice, thereafter your lack of attendance at the booked date will be treated as a cancellation with zero refund (due to planning & venue costs for class numbers). Best efforts would be made to fit you into a later workshop. Your notice period for a refund is rescinded by a postponement.
Electronic manuals and Scrum.org assessment fees are included. Physical manuals are not provided.
Data protection, data privacy
Attendees may be asked to optionally consent to receive communications, e.g., follow-up email newsletters.
A booking is not a guarantee of attendance. 
In order to get an assessment code from Scrum.org, the trainer must submit your name and email address to Scrum.org. 
As John is a LeSS-Friendly Scrum Trainer, by signing up for this training you are signing up for the submission of your details to LeSS.works, the home of Large Scale Scrum.
Attendees will be invited to a community for continued learning.
It's possible that photograph or video permission will be requested in class for follow-up marketing purposes and social media.
Reviews, testimonials, and feedback for improvement will be requested Attendees may also be asked to provide feedback to Scrum.org.